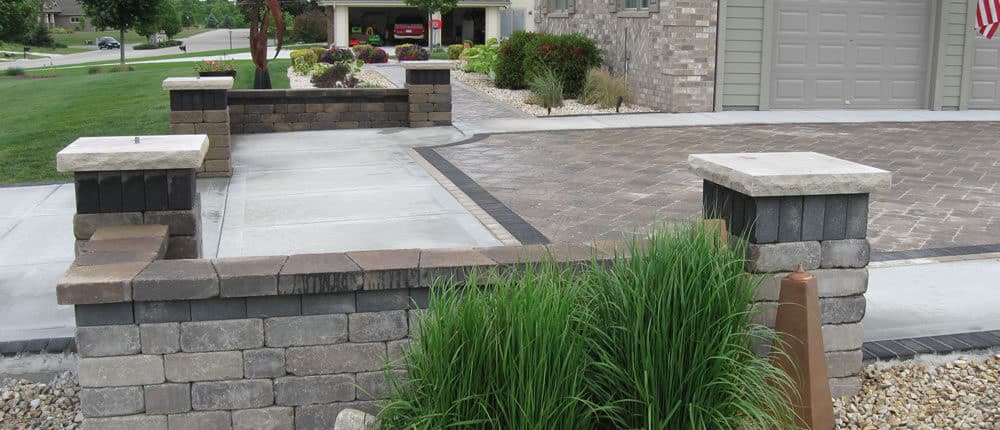 Nothing offers an elegant first impression quite like a paver brick driveway.  The look is luxurious and welcoming to guests and owners!  The impact of an attractive driveway cannot be understated…it is the first thing one sees every time you come home.
When it comes to exteriors, driveways tend to be a neglected area of design. Often thought of as entirely functional, driveways tend to be the least glamorous part of a home's grounds. More focus is usually placed on a rear patio or the green elements of landscaping. However, a well-designed driveway is an asset to a property. One that fits in well with the rest of the exterior can really compliment and add to a landscape design. If you are updating your driveway, or designing a new one, think about one that will fit in well with the rest of your home and enhance it.
Pavers can be used to construct the entire driveway, or used as accents to a concrete driveway.  Inlays and/or soldier courses can dress up an otherwise drab slab.