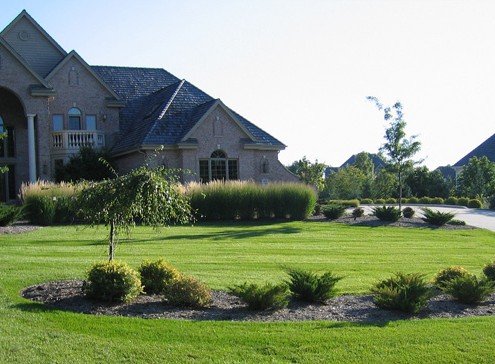 Few things are as beautiful or as satisfying as a neatly trimmed and maintained yard. Unfortunately, a nicely groomed yard takes hard work, and in this era of hustle and bustle, few people have the time to dedicate to their yards. However, just because you don't have the time to groom your green doesn't mean that you shouldn't enjoy a beautiful yard.
Stop stressing out about your lawn—let us do the hard work! If you'd love for someone else to take care the responsibility off your hands, look no farther than Terra Firma. We offer consistent and high-quality full service yard maintenance, and we will keep your lawn looking pristine all season.  Our rigorously trained and disciplined lawn experts will clean, cut, and prune your yard to perfection. With our full service yard maintenance, your home will be the envy of the entire neighborhood.
Terra Firma is Your Best Choice for Full Service Yard Maintenance

When you consider the time, effort, and thought required for an immaculate lawn, hiring a professional contractor for full service yard maintenance becomes more appealing. After all, people hire professionals for a reason. Terra Firma brings you unrivaled expertise, tools, and precision when it comes to yard care. Because we work with a large volume of customers, we have the hands and tools to revitalize a lawn quickly and efficiently. Moreover, as quality professionals, we know just what nutrients, fertilizers, and grooming your yard needs. We also know how to properly dispose of plant materials and how to correctly store and apply fertilizers and other pesticides.
Of course, some people simply enjoy spending time working on their lawns, taking pride and satisfaction in the physical labor involved. If you are already taking care of your lawn yourself and doing a good job of it, by all means, continue your hobby! If, however, you are looking to save money, time, and stress when it comes to your yard, give us a call to book service today!